A little while ago I got a parcel from sewandso and posted a message to say what I got. Well I had some stuff for my birthday exchange partner on
A Crafty Natter
so couldn't tell you what it was.
My exchange partner was
Rach (Frog101)
and now that I know she has received it safe and sound I can show you what it was lol.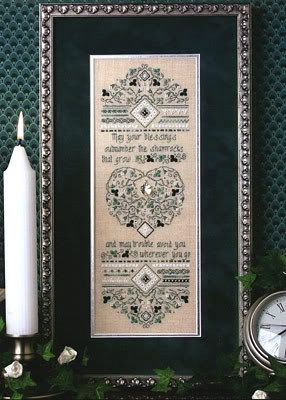 Irish Blessing Chart from The Sweetheart Tree as well as 4 DMC threads to go with it and the little clover charm for the centre. I also sent a small book of Sudoku too as she loves puzzles lol.
Glad you like it Rach!