Here is my progress on Holly's RR from
A Crafty Natter
. It's only been 6 hours of stitching and all I have left is the blue colours to do and a little outlining. Should have it finished tomorrow.
Here is the square I have chosen to do.
I liked the little house next to the lighthouse and how the lighthouse looks like it's twisting even though it only has a little red on it lol.
And here it is as a whole. Well done to the other ladies who have stitched on this piece. It's looking great!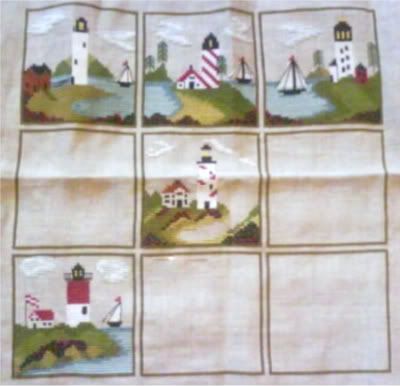 Thanks for looking.