OK despite the fact that I love fridays because it's the end of the week, I did get loads done at Uni.
I managed to make up a complete toile for my dress!!!!! Woohoo me!
Here is the top layer laid out to sew together.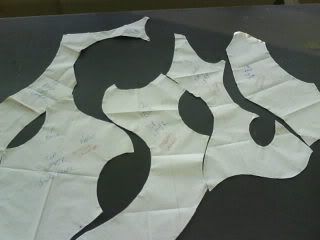 Here you can see all the panels as the above picture cuts off the first lol.
Here it is all together, bottom layer and top layer. Front: (Sorry for the terrible colour in this picture)
Right: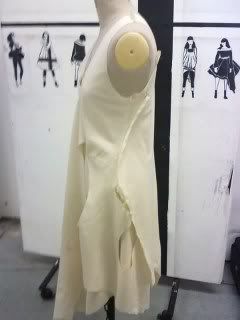 Back:
Left:
I also got some of the back stitch done on Crystal's RR dragon too. Looking very nice!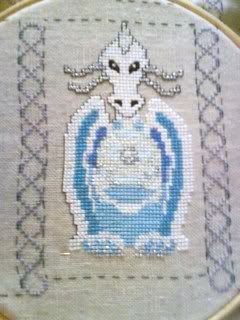 Thanks for looking.