YAY we have snow!!!!! lol.
Joe got up at 5.00am and mentioned that it was snowing so thought I would take a picture lol.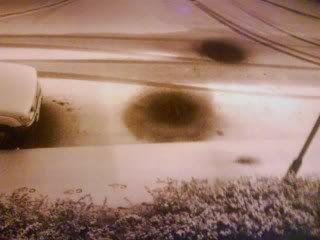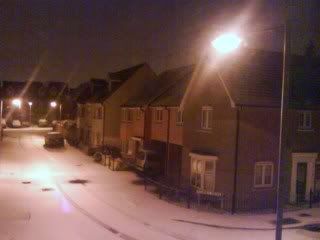 I then took another one but this time from the back of the flat, when I got up, and the snow was still there.
When I took Joey to nursery he loved it! Last year he got to make a snowman so he kept saying that he wanted to make one today but there wasn't enough snow and we didn't really have time to make one.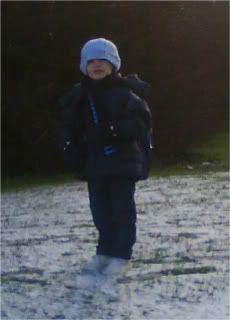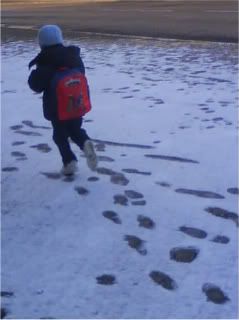 Thanks for looking.