We took Joey to Hanna Banana today and he had such a great time! We ended up using all of our tickets up which came to a total of about 3000.
Here he is with his milkshake: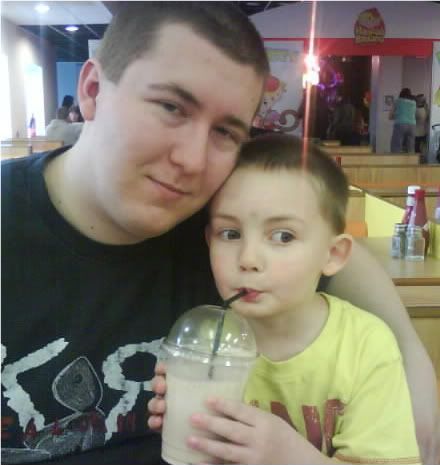 He ended up with so many things to go home with. One was a construction set with diggers in it, he also had a colouring book set, a dinosaur and a badge lol.
It's good to see him having fun and I did too! I got the jackpot on quite a few machines lol. I love arcade games lol.