I started this on Thursday 26th March at a cross-stitch event and after 3 hours this is what he looked like: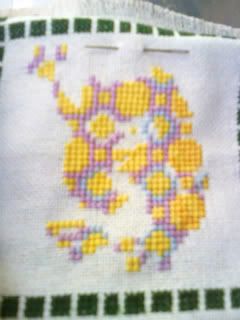 After another 4 hours he looked like this:
And finally here he is finished along with his friends: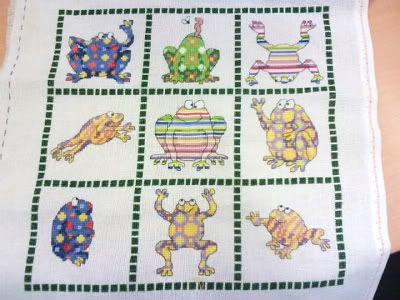 I put him in the post today so he should be hopping through your front door shortly Rach! I hope you like them!
Thanks for looking.