Yet more progress for this weeks UFO Night. I finally have time to upload my picture lol.
Here is my teddy:
And here she is before: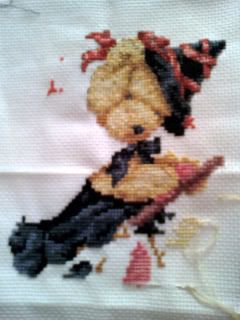 Sorry for my lack of posts recently. University has been a little hectic with deadlines so I haven't had much time for anything else. However I am now finished so look forward to posting more often!
Thanks for looking.