Well in theory its an old UFO lol. I started this for a friends birthday when I first started Uni but I guess I didn't like the white lol. Anyway I have made some progress on it for this weeks UFO Night so here is what it looked like before I picked it up: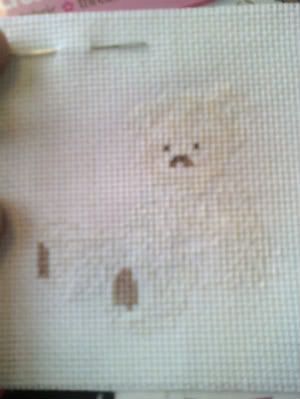 Here is after:
(this seems to be the better picture out of the two I took)
And here is what it will look like when finished:

Isn't he just an adorable Lickle Ted?!?!

Thanks for looking.