I have been working on many projects recently and so all my cut threads have enterred my TUSAL jar.

Inside:



Side: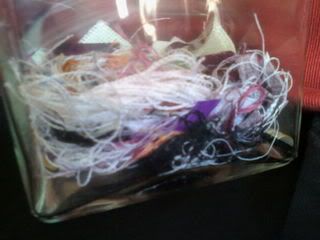 Whole jar: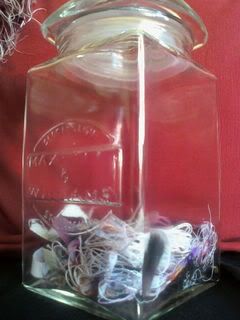 Threads are from:

Green from the scissor fob I finished for my mum's birthday.
My PIF's.
An exchange piece (to be revealed at end of the month).
StitchFactor 09 piece although I don't think I will have it finished by due date.

Thanks for looking.