I have checked online and it says my blogoversary parcel was delivered today so here is a piccy of what I sent to
Chris
.
Strangely my theme became pink: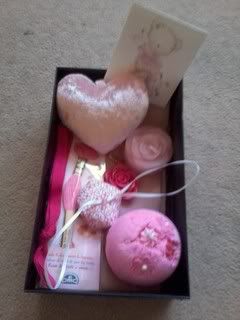 A scented heart pillow
A rose shaped keyring
A rose shaped candle
28ct Cashel Linen - Cameo Rose
A mini blackwork biscornu
Rose scented thread
Bright pink ribbon
And a Think Pink bath bomb from Lush.
Here is the biscornu I made-top: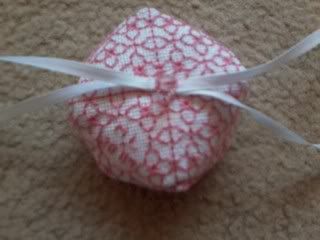 bottom:
Here is it all boxed up: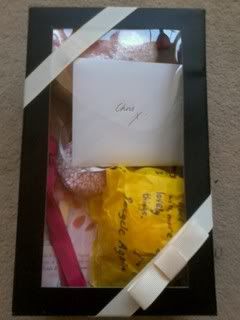 I am so glad you liked it Chris and that it cheered you up! I had such fun putting it all together, I just love those bath bombs and everything else. It became a very personal box lol. A little of me in a way. Anyway thankyou to everyone who wished me a happy Blogoversary!