Having found out it has been received I can now show you the red exchange piece I sent as well as the one I received as I didn't want to open it untill I had sent mine.
Anyway so here is the one I sent:
And here is the one I received from Tammy: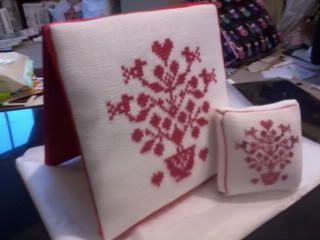 I do love it so much. And the difference that stitching over one makes is incredible! Fantastic stitching Tammy!
Thanks for looking.