Have just received the sweetest email from
Heather
about the giveaway prize I sent her, I hope she doesn't mind but I wanted to share it with everyone:
"All I can Say is Wow. Your parcel arrived last night and it is amazing. The stitched piece has to be my most favorite stitch piece ever received and all the goodes, wow. You picked things so me. I can't believe it. It came after a really hard week so it was sucha treat."
So here are some pictures of what I sent: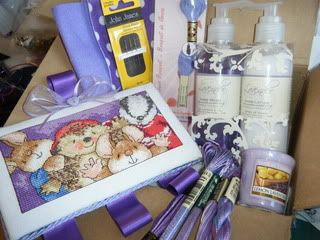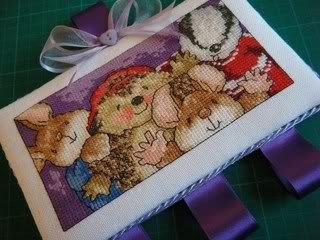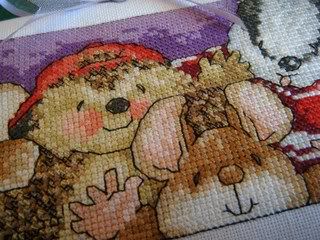 The stitched piece has 3 loops of ribbon at the bottom and a Book ring for floss, as well as felt on the back to hold needles. I also sent Lavender Body Lotion & Hand Lotion, a Lemon Lavender Yankee Candle, John James Gold size 26 needles, Anchor & DMC threads - metallic, variegated, rayon & lavender scented, as well as 2 pieces of purple felt, one being spotty.
I'm so glad you liked it, I loved making it!!!!!