UFO Night on
A Crafty Natter
is tomorrow, Wednesday, and I intend to do as much stithcing as possible. I have been making great progress recently on my UFO and I hope it will encourage me to finish it in no time at all.
Last weeks progress was as follows:
Before:
After:
When finished it should look like this: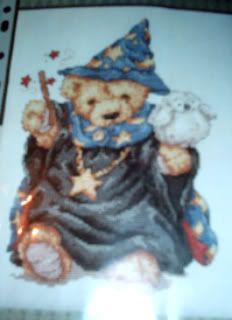 I hope to make great progress tomorrow. Maybe I will fill in the gaps on the hat and cape or simply finish his paw. Not sure yet.