Well went to the gym again this morning and then off to University for my afternoon lecture. Bumped into an old school friend on the train home and had dinner at my parents house. Lasagne tonight! My favourite!
And as it is UFO Night on
Stitch and Stashers
I got a little done on my teddy wizard too!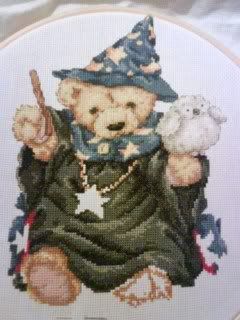 Thanks for looking.