My
Teddy Wizard
is finally complete! A UFO finished at last! Thankyou for all your encouraging words. I am so pleased he is finished! I have decided I will get him professionally framed in an antiqued gold frame to bring out the sparkle in his stars.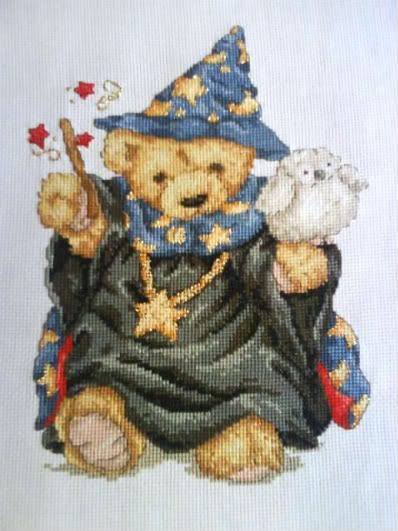 Here are some close ups too:
Hat and wand:
Necklace: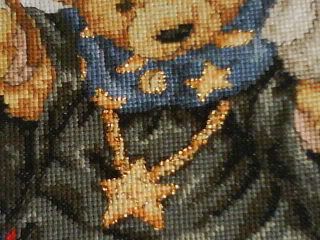 Left and right cape:
Thanks for looking! Remember that my slideshow is in the side-bar and you can see him from start to finish.