Just thought I would share this with you all lol. Have to start early or it will never get done! Anyway I finally took a picture of a cake that I have looked at every time I go to uni by bus lol.
It is the perfect wedding cake and I wanted to share it with you! There were a couple more that I liked but didn't have time to take pictures of them too as was off to get the train home.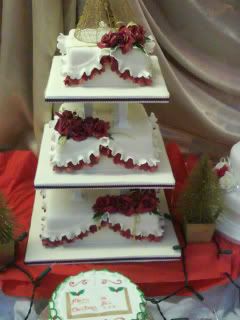 Thanks for looking lol.