Well managed to get all of my dress patterns sorted and traced off ready to make up into a toile! Must've used about 10 metres of pattern paper, maybe even more!
Ok the draft, I know just a bit confusing lol:
Then the under layer front and back: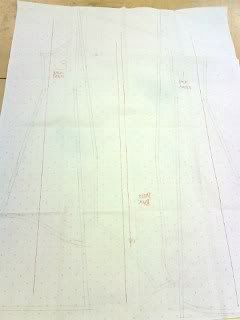 Then the top layer front and back: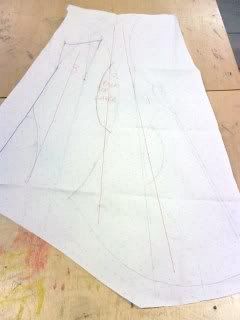 And I managed some stitching too! lol. Got some more of the white done on my Spirit dragon for Crystal's RR: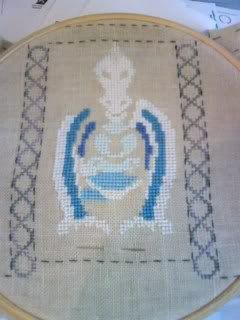 I didn't leave the studio untill 7.30pm but didn't leave Uni untill 8.00pm as my parents picked me up. Well it was worth it anyway!
Got back to my parents and had something for dinner before making my way home, stopping by IKEA on the way to get some calico (quite a lot) and some thicker fabric to do my jacket toile again. Lauren came over and we watched a film before going to bed, we also had a chocolate gataeux between us which probably wasn't a good idea lol.
Thanks for looking.