Well you may have seen some of my manipulated samples for this module and today I started to make the basic shape for my garment. One strap doesn't go round to the back as it is going to be the top layer and I only wanted to get the shape for the bottom layer. I did make a boo boo and had to cut it to get it on the stand but I now know that I need to get rid of the fitting darts so that it can simply be pulled on without having to do a zip or buttons etc lol. I will be using the purple fabric manipulation that I did using the bottles.
Here is the design I have chosen:
Here's the front: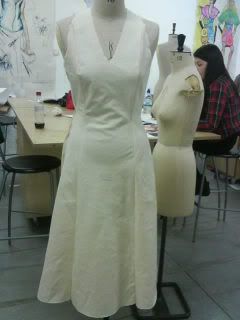 And here's the back: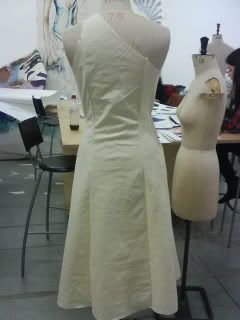 Thanks for looking.