My achievements for today are:
Worked on my Teddy Wizard
Finished piecing together my corset.

Teddy Wizard has finished feet and a floor to stand on. I also got quite a lot of the outlines on his robe finished too. Only the stars to stitch now.




I managed to get the central panels of my corset sewn together.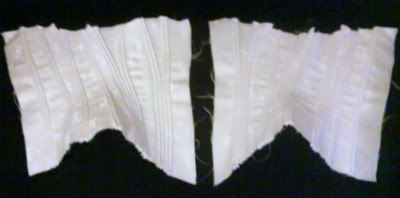 Five more panels for each side left and then it's ready to insert the boning, bind the edges, add the lace and floss all the boning ends.

Thanks for looking.