This morning I remembered that my mum said Joey was going to meet Santa at nursery and the kids were going to dress up so he chose one of his outfits. Now some of the ladies from A Crafty Natter will remember this from the meet-up in Derby early October.
That's right, he chose Sully from Monster's Inc.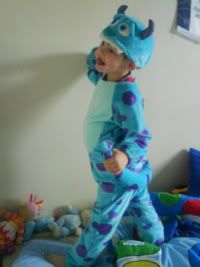 So he went off to nursery to meet Santa and I went off to Uni. I made and adjustment to my sleeve pattern and got it cut out and sewn together, only managing to top stitch down one of the seams as I ran out of thread again, although I did do the sleeve hem. I then sewed the lining to the bottom edge, turned it all through the right way, and pressed the hem to lay flat. With the exception of the hole in the hem and the armholes of the lining that need hand-sewing, it was finished and I handed it in for marking.
Front: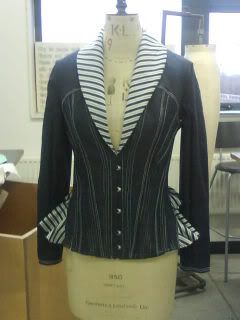 Side: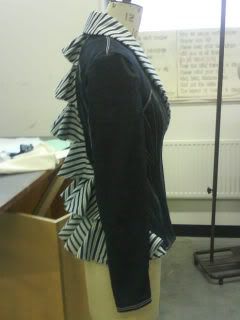 Back:
Front details, Busk and cording: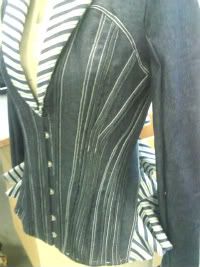 Back frills and lining: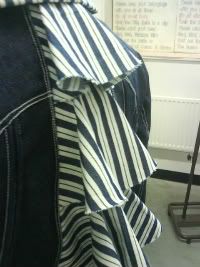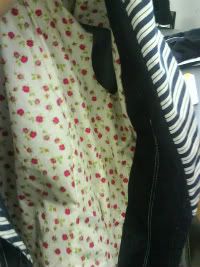 Thanks for looking.