Well despite being ill I managed to have a nice day, spending most of it in bed I must admit but I got some lovely presents.
Here they are: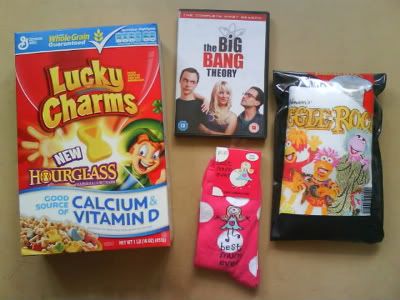 A box of lucky charms, a dvd of the Big Bang Theory, a Fraggle Rock t-shirt (the funny gift), and a pair of pink socks that say "best mum ever".
I had my first bowl from my lucky charms this morning as I'm feeling a little better. Don't they look yummy! And exactly how I remember them too! YUM YUM YUM!!!!!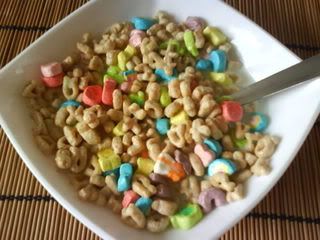 It took me forever to eat them all though lol. My jaw was tired!
Hope all you other mums out there had a lovely day too!
Thanks for looking.