Decided I was long over due a trip to Dover Street Market and so made my way there last friday for some fashion research, although I did end up buying something too. Anyway along Picadilly circus something caught my eye.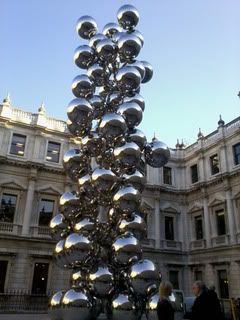 Any idea what it is? It's a sculpture made out of metal balls which stands in a Burlington house courtyard along Picadilly Circus. There was a sign saying Royal Academy of Arts.
Here's a close up! These are from different sides of it as I went around the whole thing, it's not symmetrical in any way! These are just my favourite 2 pictures of the 16 I took.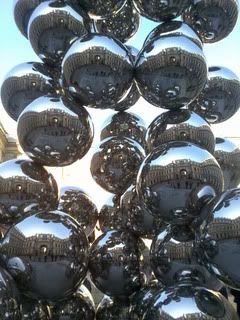 Thanks for looking and if you're in London anytime soon, go have a look, it's fantastic!