Hey guys! Here are the pics of my lovely printed fabric I picked up today. It's not the fabric design for my print but has some ideas with which I can progress with.
Number one is the cross-stitch print although a lot smaller than it needs to be. I've pleated it on the stand to get some design ideas: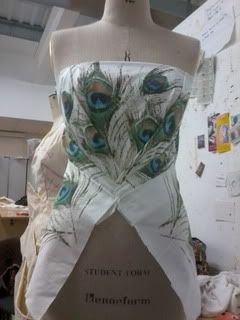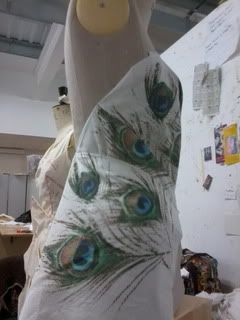 Number two is the largest of my prints, and I will develop this by making it much, much smaller. Here I've draped it on the back of the stand for a dress look:
And the same print but gathered at the front of the stand: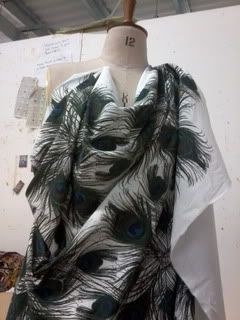 Number three, I didn't put on the stand and therefore didn't take a picture of, however I do have a jpeg copy so here it is, when it printed onto the fabric however, the black turned a very dark blue so not sure how this one is going to come out in the crosses when I pick it up next Monday:
Thanks for looking and don't forget to check back for my other fabrics and finished garments.