Bought Joey some more clothes including this 3 piece set and doesn't he look smart! He enjoyed it so much that he wouldn't take it off after I asked him to try it on. Managed to pack his suitcase for holiday too minus a towel, some shorts and a couple more pairs of pants lol. So he's all ready for holiday!!!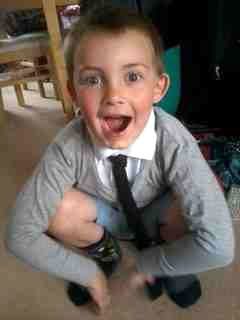 Admittedly he would look better in trousers than the blue shorts lol.
I'm hoping these pictures are smaller on your screens as my computer keeps showing them as huge pictures :(
Thanks for looking.